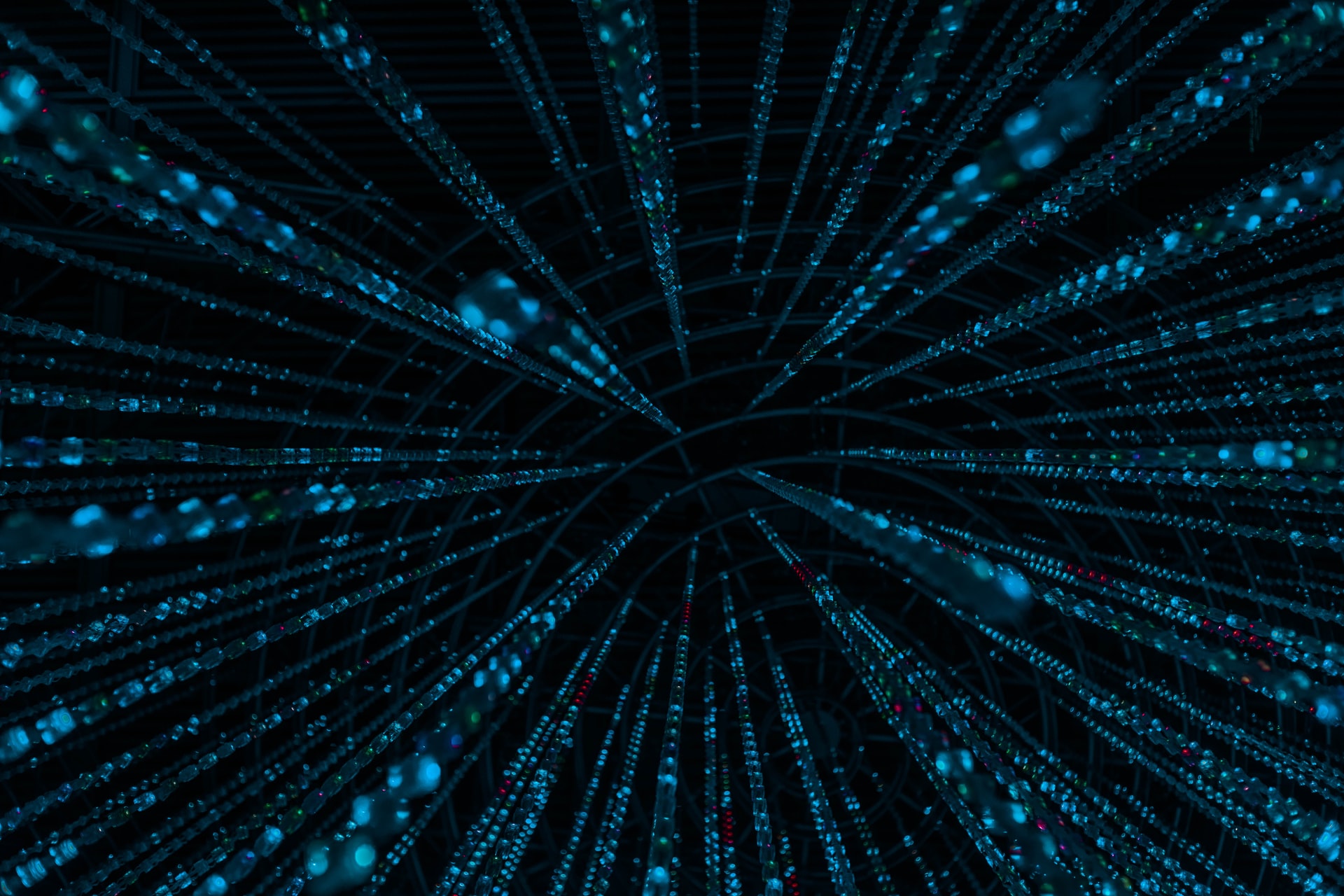 Privacy Policy
How we process your data explained in simple terms.
We embrace legal compliance and data privacy.
We keep all data on our own virtual servers and
we don't share it with anyone.
We never process your personal information without your permission.
---
When you browse our website
We use only necessary cookies.
We value your privacy. When you visit our website we use only cookies that are technically necessary. We ask you each time before creating any unnecessary cookies for your convenience.
We record anonymized data for statistics.
We monitor traffic on our website. When you visit we record that someone has visited the site, and collect anonymized statistical data, for example, the number of visits per day or the total number of visits per blog post. This data does not contain your personal information.
We log technical data for security.
For security reasons, we log technical information about the information flow. These logs contain information about IP address, requests made, and server response. We need this data to identify hacking attempts and act against them. This data is accessible to only limited IT personnel and kept for only 7 days.
We don't share your information with anyone.
We value your privacy and work to protect it. We do not share your information with anyone. We also do not enable others to monitor your behavior or to target you with specific content.
When you leave a public comment
We offer you a functional cookie.
When you leave a comment on a blog post, you have the option of having your personal data (specifically your name and e-mail) saved in cookies on your computer. This way you don't have to enter this data manually next time. This cookie expires once you close your browser.
We save your name and e-mail address in Frankfurt.
The information you provided in the comment is stored on our own server in Frankfurt, Germany. We do not use or share your e-mail without your consent. Any future e-mail traffic with you is handled by our mail server in Frankfurt, Germany.
We create an e-mail subscription for comment replies.
After you publish your comment, we ask you to confirm your e-mail address via e-mail. If you confirm we will send you notifications about any new replies to your comment. You can unsubscribe anytime using a button in the confirmation email. You can also decide not to receive any e-mail from us by choosing this option when publishing your comment.
When you submit a form
We use reCAPTCHA to eliminate spam.
To eliminate spam, we use reCAPTCHA service provided by Google. This is a standard and necessary safety measure, which observes user's behaviour prior to submitting an online form. You can read more on the use of data in Google's Privacy Policy
When you send us a private message
We keep your messages on our secure infrastructure.
When you use the contact form from the contact menu, your message is routed through our e-mail server and delivered to us. We store the personal data you entered, i.e. name, e-mail, and the contents of your message to provide a reply. We do not share this data with anyone. These messages are stored in Frankfurt, Germany.
When you send us an email
We keep all correspondence safe.
We are currently using two lines of email traffic. The first is powered by our e-mail server. This communication is not shared with any other parties. The messages are stored in Frankfurt, Germany. The other is operated by Microsoft You can read more about their privacy measures here.
When you subscribe to our newsletter
We send you only what you asked for.
When you subscribe to our newsletter, your request is routed through our private email server and delivered to us. We process and store your e-mail address to send you newsletters. We do not share your address with anyone and also do not include any marketing materials in our correspondence. You can unsubscribe from our newsletter anytime.
When you book an online video chat or demo session
We don't keep any video chat data.
We utilize the booking platform of Microsoft 365, where also any data you include in your booking form will be stored. We will notify you about the status of your booking via e-mail. We don't use your e-mail for anything else unless you explicitly wish us to. The video conferencing system of our choice is currently Microsoft Teams. You can read more about the privacy measures of Microsoft here. The data traffic is fully encrypted and no recodings are made without your consent.
When you use our demo servers
You should never publish sensitive data on our test servers.
Our demo servers are made accessible to the public. Since the demo servers are meant to demonstrate all functionalities, it is possible that some of the solutions provide a possibility of saving, uploading, or publishing data. You should however never upload, save or publish any personal or other sensitive data. Doing so is a violation of our terms of use. We will take offline any test server upon your request, as a first step of our incident response. We however cannot be liable for any data appropriated by third parties caused by disregarding our user manuals and our terms of use.
Retention period
One week.
We keep data for the duration required by law, until your consent withdrawal, or up to one week after the reason to keep your data ceased to exist.
Security
Multi-layered security measures.
Our systems are secure. All data traffic is encrypted, our databases do not have any unsecured remote access points and all processing requires authentication with up-to-date procedures. We have implemented multi-layered security patterns, we screen for newly discovered vulnerabilities and we perform security scans regularly.
---
Cookies
We ask for your permission for each unnecessary cookie.
Cookies are data files stored on your computer that can persist even after you leave a website. By law, we have to ask your permission before using other than strictly necessary cookies, i.e. cookies needed for functionality, security, and legal compliance of the website. This is an overview of the cookies we use:
Strictly necessary cookies: By definition, these cookies are necessary for functional or legal reasons. By principle, they do not contain any personal information and they don't require the user's permission. We use a cookie to log your acknowledgment of our privacy policy.
Preference cookies: Only if you give us permission. These cookies make the user experience better. There is only one preference cookie used on our webpage at the time: In the comment section, if you tick the corresponding checkbox, we use a cookie to store your name, e-mail, and website when you submit a comment on our blog.
We do not use the following:
Statistics cookies: These are typically used to collect data about your use and interactions with a website.
Marketing cookies: These are typically part of the information exchange enabling marketers to target you with specific advertisements.
---
Know your rights
We uphold our legal obligations to you.
We support privacy and embrace the data protection legislature. These are your rights we have to fulfill in a compact overview, based on the EU General Data Protection Regulation. Do not hesitate to contact us in case of any questions or requests.
Right to confidentiality: You have the right to confidentiality in regard to your personal data in general.
Right to be informed: You have the right to know what data we collect, how we use it, with whom we share your data and how long we keep it. This privacy policy is meant to provide you with that information in a comprehensive manner.
Right of access: You have the right to request a copy of all your personal data we hold.
Right of rectification: You have the right to request a correction of your personal data we hold.
Right to be forgotten: You can instruct us to erase your personal data we store.
Right of portability: You can instruct us to transfer your personal data in our possession to another company.
Right to restrict processing: You can request that we limit the way we use your personal data.
Right to object: You have the right to challenge certain types of processing, such as direct marketing.
Rights related to automated decision-making, including profiling: You can ask us to provide a copy of our automated processing activities if you believe your data is being processed unlawfully.
Legal Action
When your rights are violated.
If you believe your rights have been violated, you can take legal action. Every country in the EU has a data protection authority that can provide you with more information. Here are some helpful links:
Legal Website Owner
Information for legal purposes.
In accordance with media law, you will find the full disclosure of the website owner in our imprint.
---
Contact for Privacy Matters
We care about your privacy.
Please direct any requests in regard to privacy and data protection to Pavol Malo via privacy@mailbot.ucloudify.com.
---